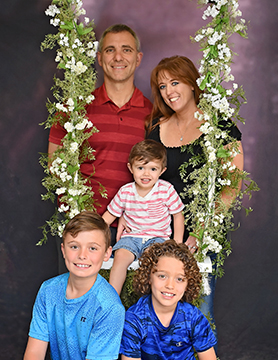 Danielle Poulos
A native New Yorker, Danielle began her dance training on Long Island with weekly trips into Manhattan to Broadway Dance Center. After high school, she relocated to Wilmington and received a BS in Dance Education from East Carolina University, and is state certified to teach dance and theatre in grades K-12. Upon graduating college, Danielle opened her own dance school in Wilmington, where she taught for three years until she was recruited to teach dance and theatre at East Columbus High School. During her time there she directed and choreographed many musicals and coached the dance team, the Gator Girls. While under Danielle's direction, the Gator Girls were ranked number one in the state of North Carolina and were ranked as one of the top three dance teams nationally. In 2005, Danielle left her position at ECHS and devoted all of her attention solely to Dance Express. In 2008, two of her dancers won first overall in the Senior category and were named National Champions.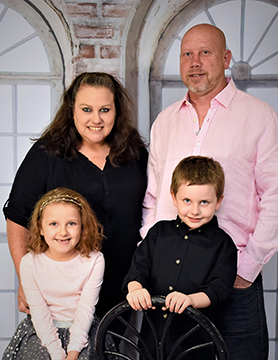 Cammi Moffitt
Cammi Moffitt fell in love with dancing at the age of two in her first tap and ballet class and found her true passion when her teacher started offering classes in clogging a few years later. She began her dance teaching career, her senior year of high school, and while she has taught classes in many styles of dance, her specialty is always clogging. She has traveled the country attending several national clogging conventions from Atlanta to Las Vegas. Her students have won numerous awards including several First Overalls, Apogee Awards, Entertainment Awards, and gold, silver, and bronze medals at the Junior Olympics and nationally at the National Clogging Competition. Cammi has won Top Teacher at Star Systems 13 years consecutively, choreography awards for her tap, clogging, and hip hop choreography, and a Judge's Choice Award for all the choreography she entered at Headliners National Dance Competition. One of her proudest moments was her induction to the All-American Clogging team, awarded to dancers and teachers who have made a significant contribution to the world of clogging. Cammi has been a lead teacher at Dance Express and the director of the clogging program since the grand opening in 1997, and is now a proud owner.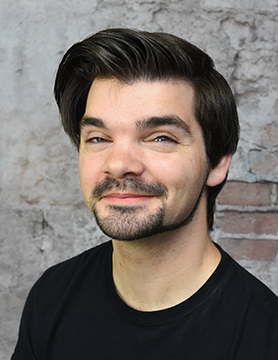 Paul Jarrell
Paul was virtually raised at Dance Express and some of his earliest memories were made here. As a child, he would sit hidden in the curtain and watch every single moment of the Dance Express recital. His talent was quickly spotted the first time he performed on stage and he was immediately chosen for the competition company. He competed in clogging for many years, before adding hip-hop, jazz, modern, ballet, tap, and acrobatics to his repertoire. Paul has led his team to many victories, including several top scores, judge's choice awards, and most entertaining performance. He has competed in the Junior Olympics and considers his one bronze, three silver, and two gold medals his most prized possessions. Paul also appeared on the hit television show Paula Abdul's Live to Dance and was awarded Mr. Personality for his self-choreographed routine during competition season. Paul has also been an instructor and performer in Brunswick County's Dancing With the Stars, in which he and his partner were awarded the Most Entertaining Performance. He also performed in the Carolina Opry's Christmas Show with the clogging group All That! He has been recognized as Star System's Top Teacher for 3 consecutive years.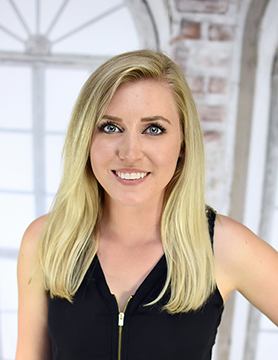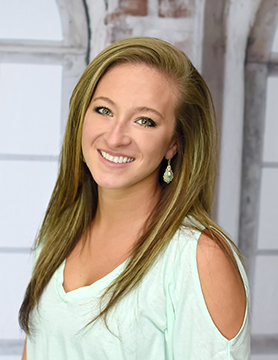 Sara Herring Smith
In December 2010, Sara graduated Suma Cum Laude with a Bachelor of Fine Arts degree in Dance Education and a Minor in Art from East Carolina University. She has been teaching since 2006 with proficiency in ballet, modern, jazz, contemporary, tap, pointe, and hip hop. Sara has been teaching at The ARTS Company in Faison since 2006, and with Dance Express PAC since 2012. Throughout her career, she has studied with teachers and choreographers such as Galina Panova, Timor Bourtesynkov, Autumn Proctor, Tommi Galaska, Clarine Powell, Rodger Belman, Patricia Weeks, Dr. Dawn Clark, Misty Rasconsmith, Ryan Warren, Kathryn McCormick, Chris Donnelly, and others. She has received numerous overall high score and choreography awards at competitions throughout North Carolina, and from 2009 to 2010, Sara was also president of the East Carolina Dance Association at ECU and performed in Dance 2010, ECU's annual dance concert. As a consistent attendee to Dance Revolution Christian dance convention, she believes in using dance as a way to reclaim the arts for God's glory. Sara strives to provide quality dance education and artistic experiences to all children, no matter their background, while aiming to instill a love and respect for the arts in all of her students.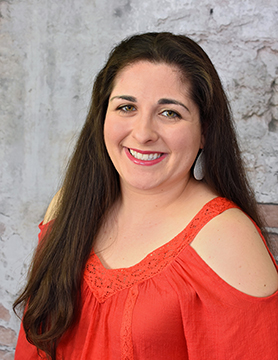 Sabrina Morris
A graduate of UNCW, Sabrina has been dancing for 18 years and competing for 15, earning top awards in group and soloist categories at both the regional and the national level. Being a well-rounded dancer, she was named a Future Star by Dance Spirit Magazine and earned a spot in the off-Broadway tap production of Slide in New York City. Sabrina has taken dozens of classes with dance masters from across the United States and abroad including, Mia Michaels, Mike Minery, Twitch, and Mark Goodman. She attained semi-finalist status in Dance Machine Production's America's Miss Dance Pageant three years in a row and was named an All-American dancer of the Universal Dance Association, while being offered a chance to dance in Italy. She has also given the opportunity to dance down Main Street USA in Disney World.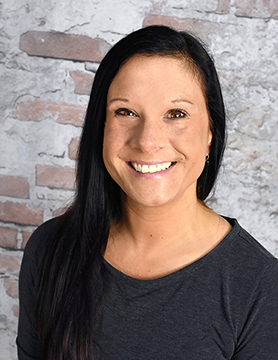 Amy Cameron
The majority of Amy's early dance training took place with the Baltimore County Youth Ballet. She performed a variety of roles in ballets like Coppelia and The Nutcracker. After receiving her Bachelor of the Arts in Dance Education from Goucher College, Amy became the director of the Ballet School of Glyndon where she choreographed several recitals, including Romeo and Juliet and Sleeping Beauty. After directing there for four years, Amy moved to New York City, where she wore a variety of hats for the famed dance studio Steps on Broadway. She was an administrator and teacher for the School at Steps, as well as a studio manager for Steps On Broadway. After living in New York, Amy returned to Maryland to work at Oldfields School, a boarding school for girls ages 12-18 where she taught both the curriculum courses and in the after-school program. While at Oldfields, she choreographed ballet, modern, jazz, and pointe pieces. She has also choreographed several musicals for various local schools, including Hello Dolly, A Chorus Line, Annie, The Fantasticks, and Little Shop of Horrors. In pursuit of warmer winters, Amy moved to Wilmington and began teaching at Dance Express Performing Arts Center in 2012. At Dance Express Amy enjoys teaching her younger students (ages 2-6) as well as overseeing the Ballet training for all of the competitive dancers.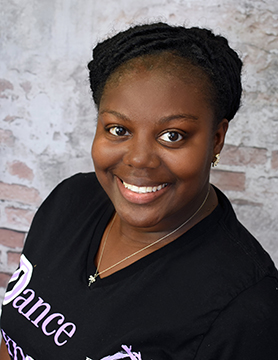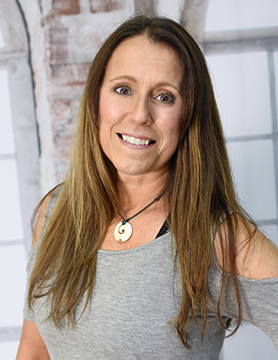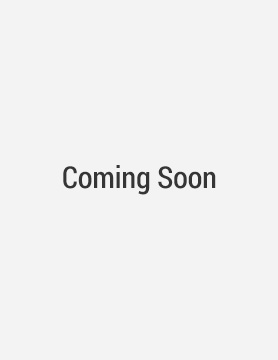 Mandy Butler
Mandy Butler began her dance training at the age of three at a studio in High Point, NC. After spending several years studying all styles of dance she realized her love of ballet and decided to make it her focus. At eleven years old she began studying ballet at the University of North Carolina School of the Arts' after school preparatory program. In the eighth grade she was accepted into the ballet program and began intensive training along with academics. While attending UNCSA she performed various leading roles in The Nutcracker, La Bayadere, Scotch Symphony, Stars and Stripes, Romeo and Juliet, and numerous others. She also studied extensively under Melissa Hayden, one of George Balanchine's six prima ballerinas when he founded New York City Ballet. During her senior year she was offered a job with the Nashville Ballet. During her time with the Nashville Ballet she performed various roles with the company but also accepted a position as the Assistant of Education and Outreach with the ballet. With this position she conducted workshops and performances in Tennessee public schools and from there her love of teaching began. She also started teaching in the School of Nashville Ballet in the evenings after full days of dancing and rehearsing. After three years she decided to return to North Carolina to go to school for education and that is what brought her to Wilmington. She attended undergrad at UNCW for Elementary Education and continued into a Masters program for Language and Literacy Education. She has two young boys that keep her busy during the day and she teaches ballet in the evenings.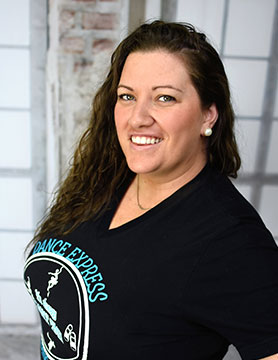 Katie Owen
Welcoming you up front in our Wilmington location is our friendly assistant, Katie Owen. She not only loves children and helping families coordinate their classes and enrollment payments, but she also loves to dance herself, too. Be sure you say hello to Katie!